Find many recommended videos about Nigeria below including:
Benin Bronzes
Wole Soyinka Reading a Poem
Welcome to Nollywood
How powerful is Nigeria?
Nigerian History: Journey to Amalgamation
This Land : Celebrating100 Years of Nigeria (a song)
Highlife Music
Juju Music
Afrobeat Music
Hip Hop, Pop, R&B and Gospel Music
Teachers and parents, please preview the Afrobeat, hip hop and pop music videos for suitability. Their content is mild but similar to music videos you'd see in the US.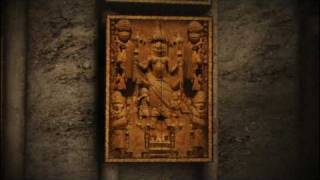 Benin Bronzes History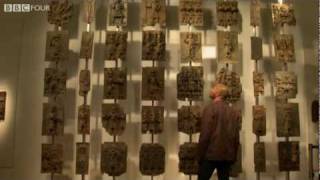 Benin Bronzes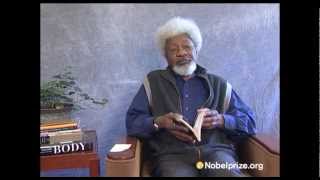 Wole Soyinka Reading a Poem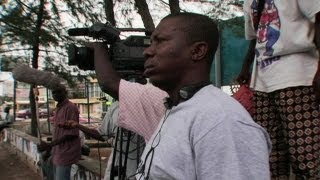 Welcome to Nollywood Trailer
How Powerful is Nigeria?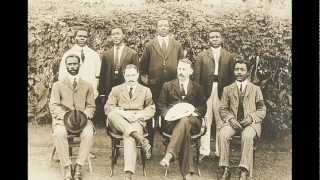 Nigerian History: Journey to Amalgamation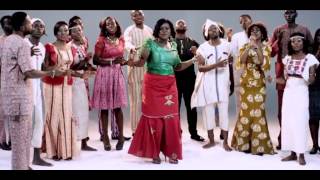 This Land - 100 Years of Nigeria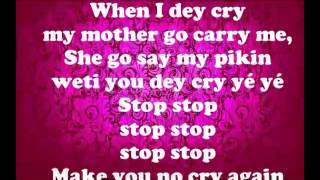 Highlife Music- Sweet Mother
Highlife Music- Chief Stephen Osita Osadebe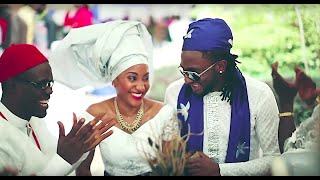 Highlife Music- Flavour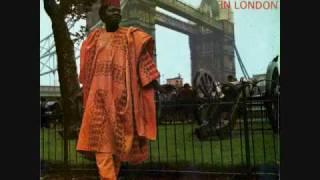 Juju Music - Ebenezer Obey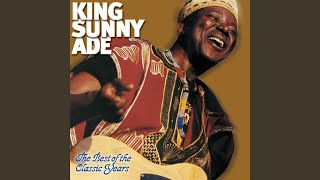 Juju Music- King Sunny Ade
Afro-juju - Shina Peters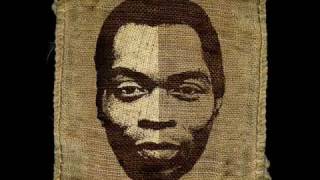 Afrobeat- Fela Kuti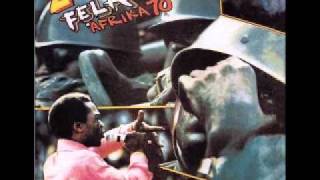 Afrobeat - Fela Kuti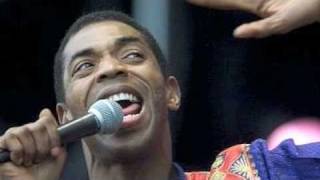 Afrobeat - Femi Kuti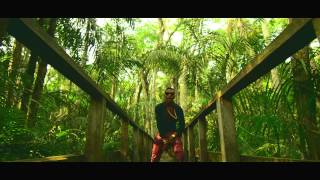 Afrobeat- Wizkid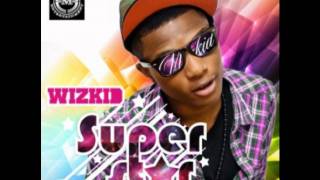 Hip Hop - Wizkid
Hip Hop - Olamide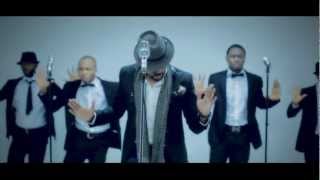 R & B - Banky W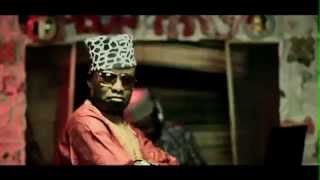 Hausa Hip Hop- Aboki Party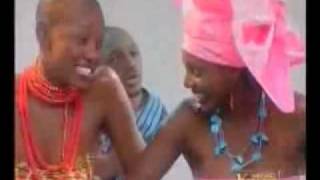 Classic Pop/ R & B- African Queen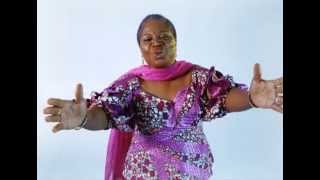 Gospel- Onyeka Onwenu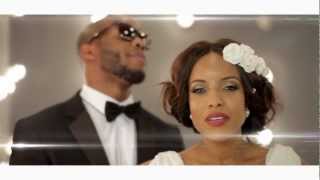 Pop Music - Fine Lady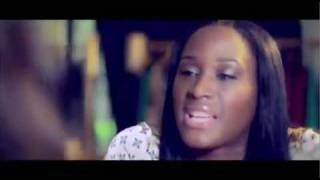 Nigerian Pop - D'banj
Pop Music - Chidinma
Benin Bronzes History

Made by the British Open University, a short introduction to the history behind the Benin Bronzes and their transportation out of Nigeria.

Benin Bronzes

A brief introduction to Benin Bronzes from the BBC, part of their excellent series, "Lost Kingdoms of Africa," from episode 4 about West Africa.

Wole Soyinka Reading a Poem

Nobel-prize-winning Nigerian poet and playwright Wole Soyinka reads his poem, "Lost Poems"

Welcome to Nollywood Trailer

A trailer to a great documentary about the Nigerian film industry which is called "Welcome to Nollywood"

How Powerful is Nigeria?

2 minutes 30 seconds. An introduction to Nigeria's current place in the global community and how quickly it is growing in wealth and population.

Nigerian History: Journey to Amalgamation

A 15 minute video made in 2014, for the 100th anniversary of Nigeria being unified as one land. A history of the region from precolonial times up through independence.

This Land - 100 Years of Nigeria

A song created in 2014 to celebrate 100 years of Nigeria as a land being united or "amalgamated" as one nation. The music isn't particularly representative of Nigeria but the song does a great job of representing Nigeria's many different ethnic groups and the aspirations of the country to be unified in diversity.

Highlife Music- Sweet Mother

"Sweet Mother" by Prince Nica Mbarga is a highlife classic that is in Nigerian Pidgin English. A rough translation of the Pidgin follows: pikin= small child tchop= eat dey= am, are, is, were, did Sweet mother, I won't forget the way you suffered for me. When I cried, my mother carried me. She asks me, "My child, why do you cry?" She says "Don't cry! Don't cry" until I stop crying. When I want to sleep, my mother lays me down and pats my back. She covers me with a cloth and sings me a lullabye, "Sleep, sleep my child." When I get hungry, my mother would go everywhere until she found me something to eat. When I get really sick, my mother cries. She says she would rather die than me. She begs God, "Oh help me, help my child!" If I don't sleep, my mother doesn't sleep. If I don't eat, my mother doesn't eat. She never tires. Sweet mother, I'll never forget how you've suffered for me. Men on earth, listen, don't forget your mother. If you forget your mother, you've lost your life.

Highlife Music- Chief Stephen Osita Osadebe

"Osondo Owendi" by Chief Stephen Osita Osadebea is a highlife classic from the early 1980's. The chorus and title mean, "What pleases one man, may not please another." It goes on to say many things including "When one is happy, another may be sad. Speak bad of no man, as what the mouth speaks reveals a man's heart. Who is God? No man is above God. Who is to blame? God made us each with a different understanding."

Highlife Music- Flavour

"Ada Ada" by Flavour. Modern highlife music. The music video contains scenes from a traditional Igbo wedding.

Juju Music - Ebenezer Obey

Classic Juju song, "Iba Foluwa Ajo-Ajo Kodabi Ile" by Ebenezer Obey. Juju music has "talking drums" and Yoruba rhythms as its base.

Juju Music- King Sunny Ade

"Oro Towo Baseti" by King Sunny Ade. Juju music uses the "talking drum" and Yoruba percussion as a base along with electric guitars.

Afro-juju - Shina Peters

Shina Peters' "Ace" from 1989, a classic

Afrobeat- Fela Kuti

"Water No Get Enemy" by Fela Kuti. Afrobeat music mixes jazz, funk, Nigerian highlife and African rhythms. Fela Kuti was the pioneer of Afrobeat music and has become synonymous with it.

Afrobeat - Fela Kuti

"Zombie" by Fela Kuti. The song is a slow build, make sure you listen to at least 3 minutes to get to the meat of the song. Actual lyrics don't start until 5:30. "Zombie" is a critique of the Nigerian government and particularly the Nigerian military which Kuti thought blindly followed the orders of a corrupt government like zombies. Afrobeat mixes jazz, funk and Nigerian highlife. Fela Kuti was the creator and pioneer of Afrobeat music.

Afrobeat - Femi Kuti

"Truth Don Die" by Femi Kuti

Afrobeat- Wizkid

"Jaiye Jaiye" by Wizkid. Featuring Femi Kuti. Rated PG for mildly suggestive dancing toward the end.

Hip Hop - Wizkid

Wizkid's "Pakurumo"

Hip Hop - Olamide

"Young Erikina" by Olamide

R & B - Banky W

"Yes/ No" by Banky W.

Hausa Hip Hop- Aboki Party

"Aboki Party" by Soultan Abdul. "Aboki" means friend in Hausa.

Classic Pop/ R & B- African Queen

"African Queen" by 2Face Indibia

Gospel- Onyeka Onwenu

Onyeka Onwenu's "Onye Bu Nwannem"

Pop Music - Fine Lady

"Fine Lady" by Lynxx

Nigerian Pop - D'banj

"Fall in Love"by Dbanj.

Pop Music - Chidinma

"Kedike" by Chidinma